AEGIS GROUP BUY (ARCHIVED)
NOV 2018 - FEB 2019
Contemporary Classic
The Aegis is designed with the modern you in mind; we have carefully re-imagined the classic and popular compact 1800 layout, adding our own design principles to create a seamless blend between functional elegance, ergonomics and experience.
This is your new workplace centrepiece.
Effective Ergonomics
Our unique design puts the navigation cluster and number pad on the left hand side of your keyboard chassis. This allows for you to retain the proper shoulder span distance between both your hands as you use the mouse.
This left hand centric layout makes the full assortment of dedicated keys that the traditional 1800 keyboards all have accessible with your left hand, removing the requirement to lift your right hand from the mouse.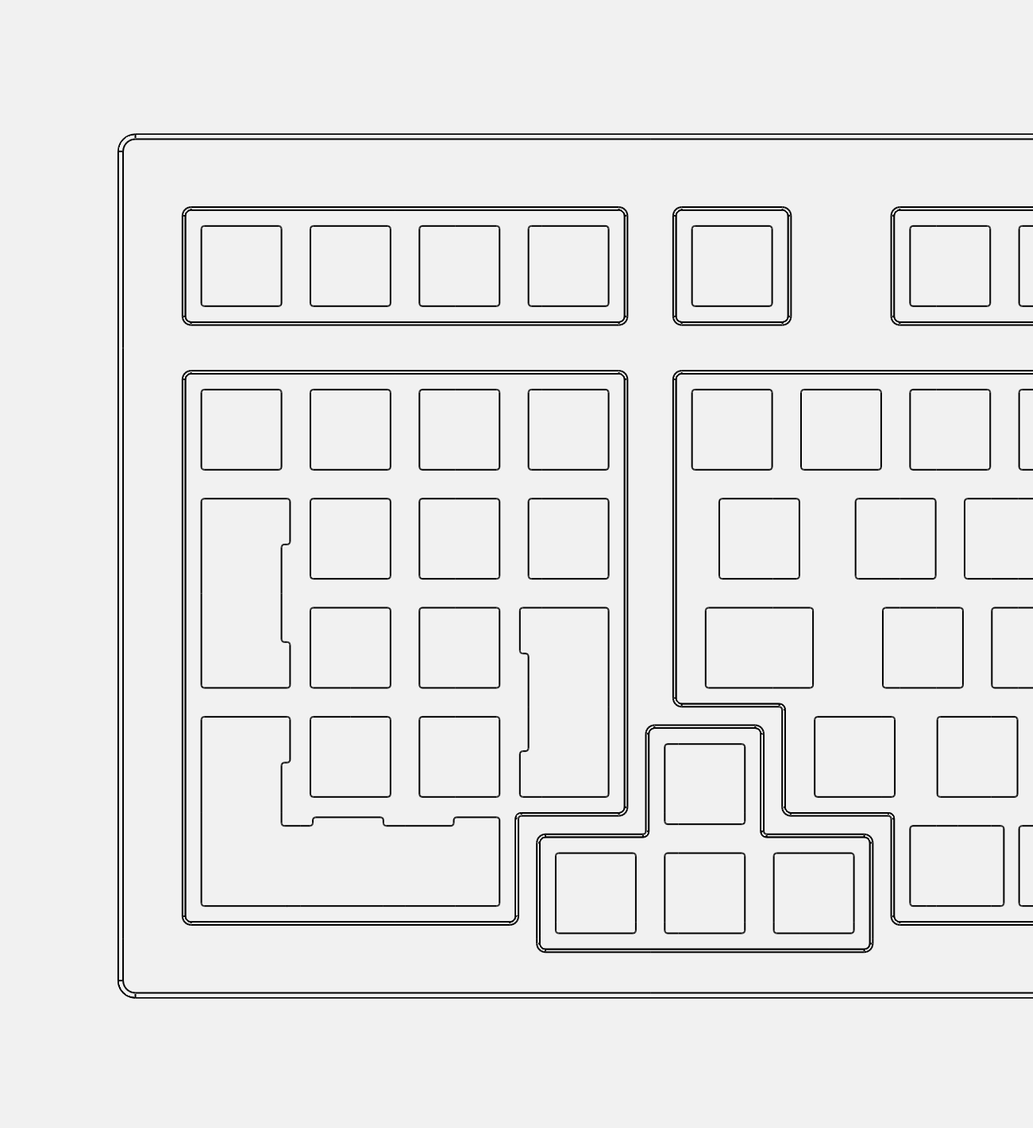 The board is powered by a fully programmable PCB that runs on the QMK firmware. You know how you work best, so you can feel empowered by customising and programming your own unique layout. There are a few ways you can use the number pad section of the Aegis - in normal numbered or mirrored numbered, or even as a full macro-pad.
The opportunities are there for you to explore and fine-tune as you get accustomed to your board.
aeboard aesthetics
The aesthetics of aeboards is founded upon our vision to craft a sleek, non-intrusive, and refined typing instrument that melds seamlessly to complement the modern workplace. The keyboard has no sharp edges or corners; each edge of the chassis is designed with smooth curves and clean chamfers that are gentle on both the eye and hand.
Aluminum
The Aegis chassis is machined from grade 6063 Aluminum. Aluminum is a naturally strong and rigid material, making it a quintessential ingredient in rich typing experiences.
All aluminum components are bead blasted to a smooth 150 grit surface finish and then anodised to the colour of choice.
Brass
The construction consists of a 1.5mm brass plate that is sandwiched between the two halves of the case. Having a density nearly three times that of aluminum, it has become a favorite material among keyboard enthusiasts, bringing the best feel and sound out of any switch.
Brass plates are made by CNC and bead blasted to the same 150 grit surface finish that matches the rest of the enclosure. An ultraviolet coating is bonded to the brass, preventing oxidation and tarnishing to ensure the longevity of its appearance.
Specifications
396.50mm x 150.85mm x 35.20mm
~3300 Grams Built
Grade 6063 Anodised Aluminum
Bead Blasted 1.5mm Brass Plate (sandwich mounted)
6.50 Degrees Typing Incline
19.00 mm Height at the Front
USB-C

The Aegis' engraving will look like this in the group buy production run.
The Aegis' brass plate will look like this in the group buy production run.
The Aegis will support the following layouts, due to feedback and demand